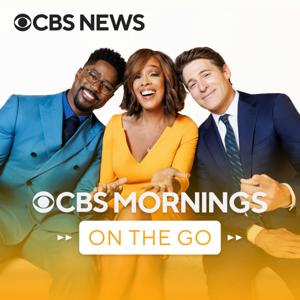 8/26: Justice Dept to release affidavit used to support search warrant of Mar-a-Largo. Universities prepare for monkeypox.
08.26.2022 - By CBS Mornings on the Go
A judge has ordered the FBI to explain their reasoning for the Mar-a-lago search, with appropriate redactions. The deadline to unseal the document is now just hours away and it follows a request by CBS News and others to make it public. President Biden is going on the attack as the crucial midterm elections approach. College students heading back to campus this fall will hear familiar guidance about COVID and new warnings about monkeypox. Six months into the war on Ukraine, Russia's president is calling for a bigger army.
See Privacy Policy at https://art19.com/privacy and California Privacy Notice at https://art19.com/privacy#do-not-sell-my-info.