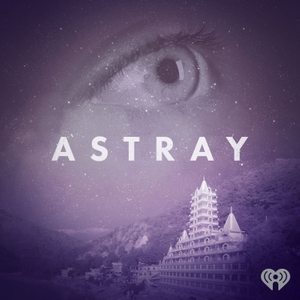 Episode 3 - Justin Alexander Shetler
03.17.2021 - By Astray
Did Justin Alexander Shetler - nomad, ninja and epic adventurer - meet his match in India when he disappeared in 2016? Or is a cryptic message in one of his last instagram posts proof that he doesn't want to be found?
Michael Yon, a former green beret and combat correspondent, who assisted in the investigation to find Justin, offers insight while sharing his own favorite pastime in India: Cannibal Hunting.
Justin Shetler Alexander Show Notes:
Justin Alexander Shetler's Instagram and Blog: Adventures of Justin 
Harley Rustad's article in 'Outside Magazine.' Rustad's article was hugely helpful in writing this episode. He has a book about Justin Shetler Alexander coming out soon.  
Michael Yon ~ Combat correspondent whose hobby is Aghori "cannibal" hunting.
Yon's Vice article about Gary Stevenson.
Astray Production Team:
School of Humans // iHeartRadio
Caroline Slaughter ~ Host, Writer, Producer
Ankita Anand ~ Producer
Gabbie Watts ~ Supervising Producer
Tunewelders 
Jason Shannon ~ Composer 
Harper Harris ~ Sound Design, Audio Mixer
Learn more about your ad-choices at https://www.iheartpodcastnetwork.com