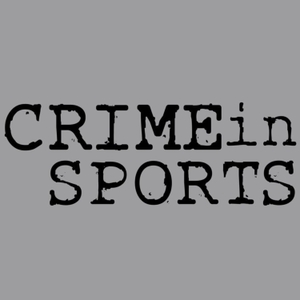 #188 - Killing In The Name Of... - The Senselessness of Mark "Gator" Rogowski
12.17.2019 - By Crime in Sports
This week, we circle back, and take a fresh look at a man who we covered in our 10th episode, with an all new episode! He was a beloved, and famous icon of skateboarding, in the 1980's, until things started to go downhill, both personally & professionally. His dark path continued until it culminated in one of the most heinous, horrid things that we've ever talked about. He's a truly awful person, and we have so much information that we didn't have time for, way back in 2016!!
Be an innovator in your sport, let it all go to your head, and murder someone who you're not even mad at with Mark "Gator" Rogowski!!
Check us out, every Tuesday!
We will continue to bring you the biggest idiots in sports history!! 
Hosted by James Pietragallo & Jimmie Whisman 
Donate at... patreon.com/crimeinsports or with paypal.com using our email: [email protected] 
Get all the CIS & STM merch at crimeinsports.threadless.com 
Go to shutupandgivememurder.com for all things CIS & STM!! 
Contact us on... twitter.com/crimeinsports 
facebook.com/Crimeinsports 
instagram.com/smalltownmurder#
See omnystudio.com/policies/listener for privacy information.