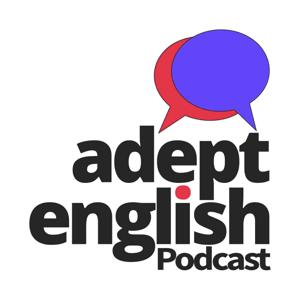 We can all learn from the recent trial of Johnny Depp and Amber Heard.  Johnny Depp and Amber Heard's trial is raising awareness about domestic  abuse being a two-way street. If you want to learn how to speak English conversationally, then this podcast is a great place for you to practice following an English conversation.  I think you'll find my conclusions don't match the views of most of the  online commentary.
Practice Your English Skills By Listening To A Conversation About Johnny Depp And Amber Heard Trial
✔Lesson transcript: https://adeptenglish.com/lessons/conversations-in-english-johnny-depp-vs-amber-heard/
The best way to learn English is by listening  to native speakers. By listening in, you will improve your  comprehension, your pronunciation, expand your vocabulary and learn  great phrases you can use too. Don't forget to check out our new English  pronunciation course, a great way to improve your British English pronunciation.
To  be honest, initially I was completely unaware of this trial. It was  only when some of my clients asked me what my view was did I take it  upon myself to find out more. I was hooked almost immediately. It's  amazing to have a deep look into the lives of two very wealthy and  privileged people. To see the world as they see it, and to learn that  they are as vulnerable to relationship problems as us normal people.
If you must break the law, do it to seize power: in all other cases observe it.
⭐ Julius Caesar, Roman Emperor
I think there is a lot of interesting English vocabulary used in this podcast.  Specifically, words you would find in a legal setting. It's the type of  vocabulary you would hear if you were watching legal or law and order  TV dramas. I also think the trial shows some ideas like #metoo, as well  meaning as they are, are being undermined by being overused. Lots of  interesting conversation points to keep you engaged in your listening practice
Learn more about our courses here: https://adeptenglish.com/language-courses/
Adept English is here to help with FREE English lessons and language  courses that are unique, modern and deliver results. You can learn to  speak English quickly using our specialised brain training. We get  straight to the point of how you should learn to speak English. We teach  you in a fun and simple way that delivers results. If you want to learn  to speak English, our approach to learning through listening will improve your English fluency.