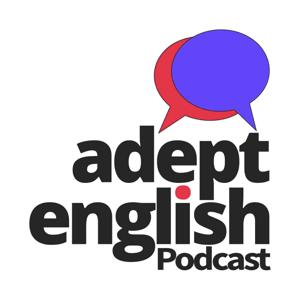 An easy to follow English lesson about an idiom used when you invest a little of your time, to you save far more. Time  is a precious commodity. It's the one thing we can't get more of, unless  you live in a sci-fi movie. We're all busy. We all want to save time.  And that's what this idiom is about saving time by spending it wisely. I  explain it all with the help of an interesting cautionary tale.
An English Idiom All About Spending A Little Time To Save A Lot Of Time
Please consider supporting this channel by donating a small amount of money using this link. If you enjoy and find what I do here useful,  your support will help me spend more time producing better content.
Help us make more content with a donation: https://adeptengli.sh/donate
Today's  idiom is one I used after a minor disaster in my garden. In this lesson  we talk about English idioms, how native English speakers would use  these idioms in everyday English. As always, there are lots of examples  and an interesting story to help you remember the idiom and any unusual  vocabulary.
The English language has lots of idioms that offer  wisdom on how you invest your time or money. For example, "penny wise  and pound foolish," which means that you're being cheap when it comes to  saving money, but that's costing you more in the long run. If you spend  a little time now to save lots later, then that's not being penny wise  and pound foolish
✔Lesson transcript: https://adeptenglish.com/lessons/english-idioms-a-stitch-in-time/
Learn more about our courses here: https://adeptenglish.com/language-courses/
Adept English is here to help with FREE English lessons and language  courses that are unique, modern and deliver results. You can learn to  speak English quickly using our specialised brain training. We get  straight to the point of how you should learn to speak English. We teach  you in a fun and simple way that delivers results. If you want to learn  to speak English, our approach to learning through listening will improve your English fluency.