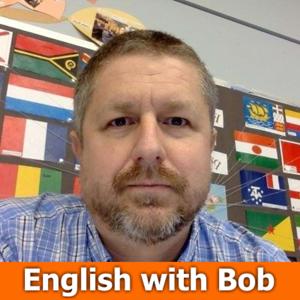 Learning English by watching videos is a great idea. In fact, watching a video a second time can really help you remember what is being taught. Did you know that listening to a video (yes listening!) to a video for a third time can really help strengthen your ability to learn English?
In this English lesson I'll talk about all of the visual cues you will see when watching a video, and I'll talk a bit about how you can really challenge yourself when learning English by simply listening to a video with your eye closed, or while doing something else. This technique will really help you to understand English speakers when you can't quite see their mouths, or when they are using facial expressions or body language to emphasize what they are saying.
I hope you enjoy this English lesson and I hope you take some time to listen to it with your eyes closed!  In fact here is a challenge for you. Watch the video twice today, and then listen to it tomorrow!
Have a great day!
Note: This is the audio portion of a Youtube English lesson which you can watch right here: https://www.youtube.com/watch?v=vxFl5oHGy_I or find by searching Youtube for, "Bob the Canadian Eyes Closed"
Support the show (https://www.patreon.com/bobthecanadian)