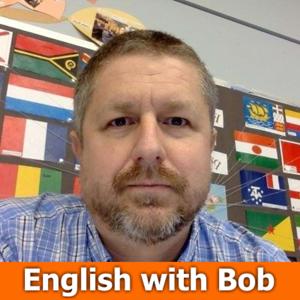 It's that time again! Time to get together for a live English lesson where you can ask questions about the English language and I'll try to answer them.  This free English class happens 3 times per month on a Saturday and it is a lot of fun for me to explain this fun language called English!
This lesson will last an hour, and during that time you'll have a chance to ask a question. I don't always have enough time to answer them all, but I'll try my best to answer as many as I can. I hope you can join me for this English lesson!
This English lesson is from Saturday October 30 2021.
Note: This is the audio portion of a Youtube English lesson which you can watch right here: https://www.youtube.com/watch?v=n4TPrqaqWio or find by searching Youtube for, "Bob the Canadian October 30 2021"
Support the show (https://www.patreon.com/bobthecanadian)