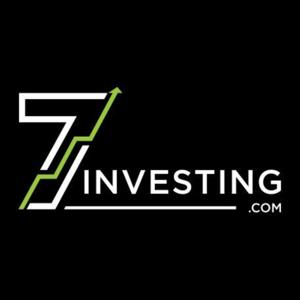 We have exciting news!  The 7investing Community Forum recently reached 1000 members, which meant we had the opportunity to try something new for the very first time.  Since our Discord reached that milestone, we unlocked the functionality to host live conversations directly on our server - meaning we got the opportunity to speak directly with you!
Join 7investing Lead Advisors Simon Erickson, Dana Abramovitz, Steve Symington, and Luke Hallard for a fun, interactive conversation as each member of the team brought a stock to the table that is currently on their radar.
Do you have a topic in mind for our next discussion on Discord?  Let us know what you would like to discuss with the 7investing Team on the next interactive conversation on our server!
Welcome to 7investing. We are here to empower you to invest in your future! We publish our 7 best ideas in the stock market to our subscribers for just $49 per month or $399 per year.
Start your journey toward's financial independence: https://www.7investing.com/subscribe
Stop by our website to level-up your investing education: https://www.7investing.com
Join the 7investing Community Forum: https://discord.gg/6YvazDf9sw
Follow us:
► https://www.facebook.com/7investing
► https://twitter.com/7investing
► https://instagram.com/7investing
---
Send in a voice message: https://anchor.fm/7investing/message