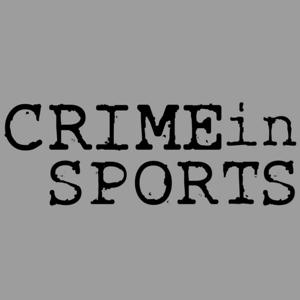 #198 - Many Musclebound Murders - The Anabolicness of David Bieber
03.03.2020 - By Crime in Sports
This week, we look at a man who was obsessed with looking good.  He even tried to make a career of bodybuilding, but ended up selling steroids, getting involved in love triangles, and plotting murders. Just when police are closing in on him, he disappears. Seemingly gone for good, but actually living in a another country, and under an assumed name.  Will he just quietly hide out, or brashly make his presence known, and participate in more horrific murder?? 
Fill yourself full of steroids, hide out in a foreign nation, and continue your killing spree with David Bieber!!
Check us out, every Tuesday!
We will continue to bring you the biggest idiots in sports history!! 
Hosted by James Pietragallo & Jimmie Whisman 
Donate at... patreon.com/crimeinsports or with paypal.com using our email: [email protected] 
Get all the CIS & STM merch at crimeinsports.threadless.com 
Go to shutupandgivememurder.com for all things CIS & STM!! 
Contact us on... twitter.com/crimeinsports 
facebook.com/Crimeinsports 
instagram.com/smalltownmurder