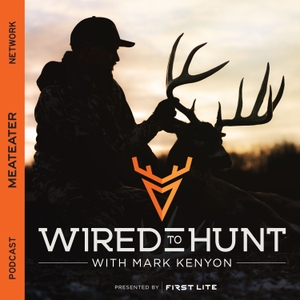 Ep. 392: Mastering December with Don Higgins, Neil Dougherty, Gabe Adair, and Will Brantley
11.26.2020 - By Wired To Hunt Podcast
Today on the show we're hearing from four different whitetail experts about the challenges and opportunities presented to deer hunters by the month of December. Joining me is Don Higgins, Neil Dougherty, Gabe Adair, and Will Brantley. 
Topics discussed: 
The importance of food sources
Reasons to love the late season
Bad weather for big bucks 
Playing the long game
Arguments for sleeping in 
Late season calling
How and when to check cameras 
Avoiding burning out your best spots 
When to take a late season risk 
The crucial roll of bedding 
Keeping the faith 
 
Connect with Mark Kenyon and MeatEater
Mark Kenyon on Instagram , Twitter , and Facebook
MeatEater on Instagram, Facebook, Twitter, and Youtube
Shop MeatEater Merch
See omnystudio.com/listener for privacy information.