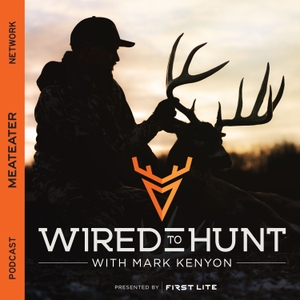 Ep. 376: Mastering October with Jeff Sturgis, Adam Hays, Dan Infalt, and more
10.01.2020 - By Wired To Hunt Podcast
Today on the show we're hearing from six different whitetail experts about the challenges and opportunities presented to deer hunters by the month of October. Joining me is Adam Hays, Jeff Sturgis, Mark Drury, Dan Infalt, Bernie Barringer, and Gordon Whittington.
Topics discussed:
The early October opportunity
Understanding the October shift
The importance of fronts
The end of mont venn diagram effect
What makes October such a tough month for many people
How to decide whether you should be aggressive or passive during mid October
How to push into buck bedrooms in October and when to do it
Why some people think late October is the very best time of the entire season to kill a giant buck
How to use the weather forecast to pick the perfect days to hunt in October
Should you hunt mornings in October?
How to pick stand sites in late October
The importance of scrapes at this time of year
Connect with Mark Kenyon and MeatEater
Mark Kenyon on Instagram , Twitter , and Facebook
MeatEater on Instagram, Facebook, Twitter, and Youtube
Shop MeatEater Merch
See omnystudio.com/listener for privacy information.