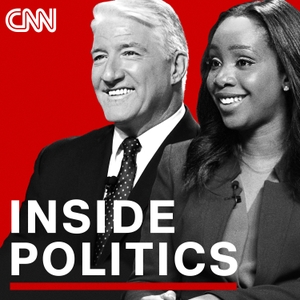 Monday, November 4, 2019: Schiff Releases Closed-Door Impeachment Testimony
11.04.2019 - By Inside Politics
Breaking News: The House Intelligence Committee releases transcripts of testimony from two key impeachment witnesses, former Ukraine Ambassador Marie Yovanovitch and Former Senior Pompeo Adviser Michael McKinley. Committee Chairman, Rep. Adam Schiff, speaks with reporters.
And a big legal setback for President Trump: An appeals court rules he does not have blanket immunity and must hand over his tax returns to New York prosecutors. The President's lawyer says he will appeal to the U.S. Supreme Court.
Today's panel: Julie Pace with the Associated Press, Toluse Olorunnipa with The Washington Post, POLITICO's Heather Caygle, and TIME's Molly Ball.
Also on the program: CNN's Kara Scannell, Many Raju, Evan Perez, and Phil Mattingly
See omnystudio.com/listener for privacy information.