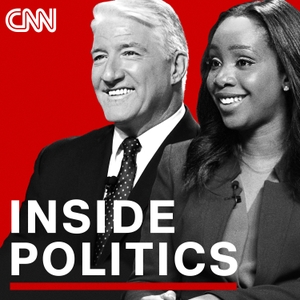 Monday, October 21, 2019: Trump "Increasingly Frustrated" With Mulvaney
10.21.2019 - By Inside Politics
Plus, more big witnesses this week as the House impeachment inquiry gains steam. The President's acting chief of staff is in hot water -- trying now to take back what Democrats call his Ukraine corruption confession.
And the Justice Department is distancing itself from the President's Personal attorney, Rudy Giuliani.
Today's Panel: CNN's Dana Bash, Seung Min Kim with The Washington Post, Alex Thompson with POLITICO, and Julie Pace with The Associated Press.
Also on the Program: CNN's Kaitlan Collins, MJ Lee, Evan Perez and Ryan Browne
See omnystudio.com/policies/listener for privacy information.