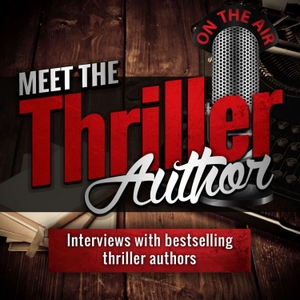 Michael Elias is an award-winning writer, actor and director who has written film, television, theatre and fiction.
His latest novel, You Can Go Home Now, is a timely and addictive psychological thriller featuring a female cop on the hunt for a killer while battling violent secrets of her own. The book will be published by HarperCollins in the U.S. and by Editions du Masque in France in June 2020. He is also the author of The Last Conquistador, published by Open Road Media.
Michael Elias was born and raised in upstate New York, moving to New York City after graduating from St. John's College in Annapolis to pursue a career in acting.
Elias transitioned to Hollywood and with Frank Shaw wrote the screenplay for The Frisco Kid starring Gene Wilder and Harrison Ford, then Envoyez les Violons with Eve Babitz and began a long partnership with Rich Eustis. Together, they wrote the screenplays for Serial, Young Doctors in Love and created Head of the Class a television series for ABC, partially based on Elias' experience as a high school teacher in New York City. Elias also worked with Steve Martin, a collaboration that included material for Martin's comedy albums, network TV specials, and the screenplay for The Jerk.
Elias wrote and directed Showtime's Lush Life with Forrest Whitaker and Jeff Goldblum. He was nominated for best Director at The Cable Ace Awards that year, and the TV movie has become a jazz film classic. His semi-autobiographical play about a small hotel in upstate New York was directed by Paul Mazursky, ran for four months in Los Angeles, with the LA Weekly naming The Catskill Sonata one of the best ten plays of the year.
Michael Elias lives in Los Angeles and Paris. Bio source.
 
Michael Elias Latest Book
 
More Books by Michael Elias
Show Notes and Resources
Other authors mentioned during podcast: John le Carré, Donna Leon, Leonardo Padura, Aimee Liu, April Smith, Jessica Anya Blau, Lee Child, John Grisham.
 
I geeked out a bit too much about one of Michael's screenplays: The Jerk. One of my all time favorites.
 
 
 
<a href="https://shareasale.com/r.cfm?b=981550&u;=215517&m;=62509&urllink;=&afftrack;=elias" target="_blan...