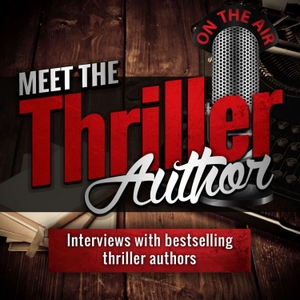 Sebastian Fitzek is one of Europe's most successful authors of psychological thrillers. His books have sold 12 million copies, been translated into more than twenty-four languages and are the basis for international cinema and theatre adaptations.
His latest book, PASSENGER 23 was published on Feburary 4th. It's a terryfying thriller about a cruise ship passenger that comes back after disappering from a ship years earlier.
THE PACKAGE, is athriller about a woman who takes in a parcel for a neighbor not knowing what she's let into her home.
Sebastian Fitzek was the first German author to be awarded the European Prize for Criminal Literature.
He lives with his family in Berlin.
We talked about his writing process. How he get his ideas for his terryfying psycogical thrillers. About the European thriller market, and a lot more.
Connect with Sebastian Fitzek: Website | Facebook | Twitter | Instagram
Sebastian Fitzek's Latest Books
More Books by Sebastian Fitzek
Coming May 2021
Show Notes
Author mentions: Stephen King, Michael Crichton, John Grisham, Harlan Coben
Video Podcast