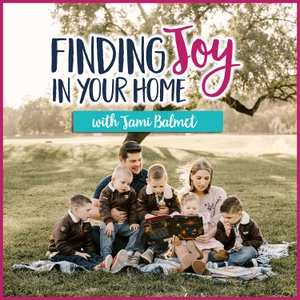 This is my 6th year picking a word for my year. It's always a tough decision to nail down my word, but this year was particularly hard because I had a hard time really pinpointing what I wanted to work on in 2020. I felt a little all over the place trying to decide so it took me longer than normal to settle on my word. 
But now I've picked and it's feeling like the perfect fit for 2020! So today I'm sharing my new word for the year as well as some tips for picking your own word for this year. 
Here are my past words: 
2012: Intentional
2016: Joy
2017: Create
2018: Refresh
2019: Faithfulness
Listen to the Podcast:
We also recorded this blog post as an audio podcast. If you want to listen in instead of reading, click play below or do a combination of both 
And don't forget to subscribe to the podcast in iTunes. 
Right click here and save-as to download this episode to your computer.
What has gone into choosing this word: 
On the podcast, I share the general flow of our life since 2012 and how you can see that overarching picture of our family through each word of the year. 
But looking ahead to 2020, we are facing what is likely going to be a very big transition year for us. Baby #6 is due in April and we are Lord Willing, going to be selling our house and starting to travel around the country. But at the same time, my own personal energy and capacity has been rising and I feel ready to jump back into more consistent routines and habits. 
So 2020 for us is going to be a big mix of buckling down and cultivating better habits as a family AND living in a constant state of change throughout the year.