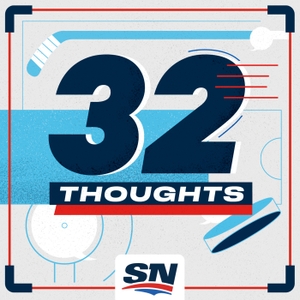 Jeff joined the Hockey Night in Canada crew for his first in-arena game in over 14 months. He tells Elliotte about his experience in Montreal (00:00) and what surprised him most about being back in an NHL rink. They also break down what they've heard from around the league including teams to keep an eye on as we approach the trade deadline (15:10), a potential fit for Conor Garland (16:00), what Canadian club might be interested in Mattias Ekholm (23:50), if Ryan Ellis is a piece Nashville would be willing to move (10:30), some literal puck talk (55:00), Elliotte picks a mystery player to replace Anders Lee (32:15), they address the Jonathan Quick to Toronto rumours (31:00) and much more.
The guys then chat with Ottawa Senators' goaltender Anton Forsberg (39:00) about his travel-filled season (currently playing on his fourth team), the type of impact this has had on his family, and where we felt he was fitting in best.
Music Outro: Busty and the Bass – Little Late
Check out their latest EP "ET Suite" here!
This podcast is produced and sound designed by Amil Delic, and hosted by Jeff Marek and Elliotte Friedman. Music for the episode was coordinated by Carson Illidge.
The views and opinions expressed in this podcast are those of the hosts and guests and do not necessarily reflect the position of Rogers Sports & Media or any affiliates.