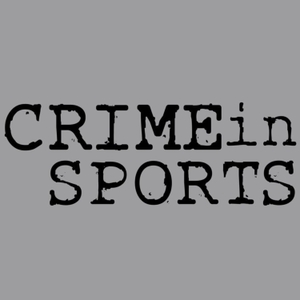 #261 - Nobody Likes A Cody - The Insipidness of Cody Ledbetter
06.22.2021 - By Crime in Sports
This week, we check out an under the radar story, of a not so successful athlete, who turned out to be a terrible person. He achieved great success in college, but pro success eluded him.  No problem, he decided to coach, but that's all thrown of the rails by him, committing a most awful crime, getting a break from the law, then making it even worse. All of this, with a hugely shocking ending... Quite the mess!
Have a pickup truck full of cheerleaders, set an NCAA record, then be a pariah from society while running from the law for your crimes with Cody Ledbetter!
Check us out, every Tuesday!
!We will continue to bring you the biggest idiots in sports history!! 
Hosted by James Pietragallo & Jimmie Whisman 
Donate at... patreon.com/crimeinsports or with paypal.com using our email: [email protected] 
Get all the CIS & STM merch at crimeinsports.threadless.com 
Go to shutupandgivememurder.com for all things CIS & STM!! 
Contact us on... twitter.com/crimeinsports 
facebook.com/Crimeinsports 
instagram.com/smalltownmurd