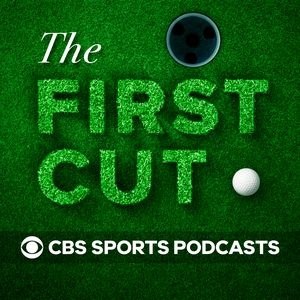 Greg DuCharme and Doug Bell are breaking down round 1 and previewing round 2 of THE CJ CUP. Your leader is Tyrrell Hatton. What's surprising about the Englishman's name atop this leaderboard is where he was on Sunday, Hatton battled jet lag and winner's fatigue to start strong this week. What was also impressive today was Shadow Creek, just how pure are those greens? We wrap with a few players to keep an eye on for Friday's 2nd round. 
—————————
Check us out on YouTube for video podcasts and exclusive content, visit https://www.youtube.com/FirstCutPodcast
'First Cut' is available on Apple Podcasts, Spotify, Stitcher, Castbox and wherever else you listen to podcasts. 
Follow @FirstCutPod on Twitter and Instagram
Follow our hosts on Twitter: @KylePorterCBS, @mark_immelman, @RickRunGood, @therealGFD
For more golf coverage from CBS Sports, visit https://www.cbssports.com/golf/
To hear more from the CBS Sports Podcast Network, visit https://www.cbssports.com/podcasts/
Learn more about your ad choices. Visit megaphone.fm/adchoices