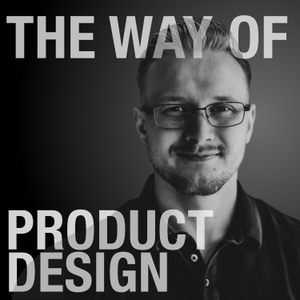 In this special crossover episode, we talk with Patrick Cox and Andy Page, two designers at Canopy Tax. We interview them, they interview us—good times!
You can connect with Andy and Patrick on LinkedIn:
Patrick
Andy
Also, go listen to the Design Much podcast:
https://www.designmuch.org/
If you have comments or questions from today's episode or would just like to connect, you can connect with us on LinkedIn:
www.linkedin.com/in/cam-sackett-b6495567
www.linkedin.com/in/caden-damiano
Pivot by Cam Sackett and Caden Damiano.
Pivot Intro Music by Cam Sackett
This episode was recorded on Feb. 13, 2019.
---
This episode is sponsored by
· Anchor: The easiest way to make a podcast. https://anchor.fm/app
---
Send in a voice message: https://anchor.fm/thewayofproductdesign/message
Support this podcast: https://anchor.fm/thewayofproductdesign/support