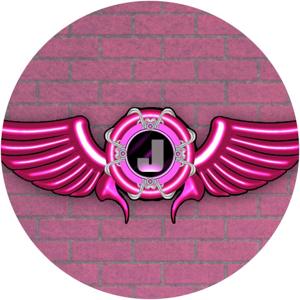 Podquisition 316: A Righteous Claim of Nobility
01.14.2021 - By Jimquisition
We're joined by Sophie (aka TheymerSophie / CurioVids) to witness the coronation of Loardy Sterling.
Games we played this week include:
Tony Hawk Pro Skater 1+2 (6:40)
Cooking Mama: Cookstar (9:50)
Wrestling Empire (22:30)
Dead Space (30:30)
Curse of the Dead Gods (33:30)
Only Cans: Thirst Date (38:00)
Umurangi Generation (42:55)
Monster Hunter: Rise (44:55)
Pokemon Liquid Crystal (55:05)
Observer (57:05)
Ghostrunner (58:50)
News things talked about in this episode:
CDPR under investigation by Polish consumer protection agency (1:00:30)
https://www.ign.com/articles/cyberpunk-2077s-launch-and-ongoing-fixes-investigated-by-consumer-protection-agency
Lucasfilm announces game projects with Ubisoft and Bethesda (1:04:40)
https://www.wired.com/story/lucasfilm-games-star-wars-ubisoft-indiana-jones-bethesda
Razer is making ridiculous face masks (1:09:20)
https://www.eurogamer.net/articles/2021-01-13-of-course-razers-face-mask-has-rgb-lighting-and-voice-amplification
Twitch reworks Pogchamp emote to spotlight creators, leaves them to deal with the harassment (1:11:40)
https://kotaku.com/twitchs-pogchamp-removal-was-never-enough-and-now-its-1846035307
Check out Sophie at TheymerSophie on Twitch and Twitter, watch their YouTube videos at youtube.com/CurioVids, and support them at patreon.com/CurioVids
Find Laura at LauraKBuzz on Twitter, Twitch, YouTube, and Patreon. All her content goes on LauraKBuzz.com, and you can catch Access-Ability on YouTube every Friday.
Follow Conrad at ConradZimmerman on Twitter and check out his Patreon (patreon.com/fistshark). You can also peruse his anti-capitalist propaganda at pinfultruth.com.