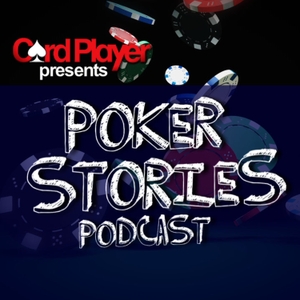 David Tuchman has one of poker's most well-known voices, having been in the commentator's booth for some of the biggest tournaments and cash games ever filmed. The New York-native got his start with Live At The Bike!, and then later Full Tilt's Million Dollar Cash Game. While living in London and covering the NFL and NASCAR for Sky Sports, Tuchman worked with PokerStars for online and live events. In 2011, he began working with the World Series of Poker, and has continued to call the action every summer since.
Before finding poker and his career in sports broadcasting, Tuchman was in Los Angeles to pursue his passion for acting. He ultimately ended up with a few close calls, including a network TV series that wasn't picked up, and a movie he was cut out of. His IMDB page has half a dozen credits, including appearances on shows such as Beverly Hills 90210, Party Of Five, and Buffy The Vampire Slayer.
Highlights from this interview include childhood nicknames, scoring five goals for grandma, pros and cons of college, wearing many hats, being extra for Pamela Anderson, close calls in Hollywood, why he had to miss his best friend's wedding, getting cut out of a George Clooney movie, shoving Jason Priestley, double pay on Buffy The Vampire Slayer, lonely lunches with Jennifer Love Hewitt, how poker keeps calling, working for Sky Sports in London, calling the WSOP, the player who was banned from the broadcast booth, betting on elections, Springsteen tattoos, Slapshot > Goon, from Corey Haim to Jim Carrey, and casting Shawshank: The Musical.