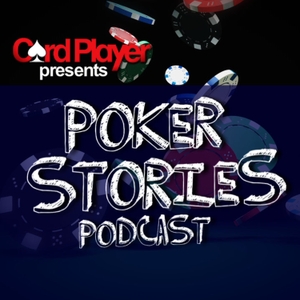 Lon McEachern is a longtime sports commentator that is best known for being the "voice of poker," having worked as part of the broadcast team for ESPN's annual coverage of the World Series of Poker. Prior to that, he covered numerous other sports such as bowling, cycling, mixed-martial arts, skiing, fishing, billiards, and even Scrabble. McEachern won a Golden Mic Award during his time in radio, and was nominated for an Emmy for his play-by-play work on the X-Games. In addition to ESPN, he has also done work for the Outdoor Life Network, NBC, and Fox Sports.
McEachern first covered the main event in 2002 alongside Gabe Kaplan, and the next year formed his iconic partnership with Norman Chad as Chris Moneymaker won the tournament and helped spark the poker boom. Remarkably, he almost didn't take the gig. At the time, he had mostly moved on from the sports broadcasting world and had taken a day job as a mortgage banker. The duo's work over the last two decades has become such a fixture of televised poker that McEachern and Chad were jointly nominated for the Poker Hall of Fame in 2020, ultimately finishing with 20 votes from the panel of living members.
Highlights from this episode include getting into the family business, playing baseball with a Hall of Famer, losing his dream gig to Michelle Tafoya, scaring Tim McCarver at the 1989 MLB World Series, earthquake souvenirs, finding his niche at ESPN, having to get a day job, trading in Gabe Kaplan for Norman Chad, getting snubbed by Roy Disney, the series that shall not be named, introducing the porch and the kitchen, interviewing Vin Scully, Wayne Gretzky, and Muhammad Ali, fortunate boat trouble, Alan Alda, secret socks and underwear, golf bets with Gavin Smith, ignoring expiration dates, and his time covering the X-Games, the Tour de France, and every sport in between.