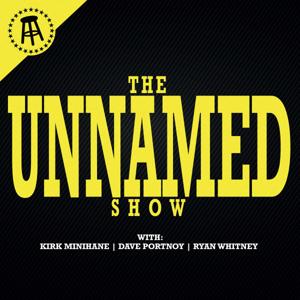 On this week's pod, we're joined by Jersey Jerry and Jeff Nadu ahead of their headline RnR fight this Friday in West Virginia. We host a fight forum with questions for both fighters, discuss Dave's Art Basel weekend, and the recent success of Michigan and Patriots football.
Support Our Sponsors
Birddogs
Go to https://barstool.link/Dave and use promo code DAVE.
Felix Gray
Go to FelixGrayGlasses.com/DAVE
Roman
Go to https://barstool.link/RomanDPS you can get your first month of Swipes for just $5, when you choose a monthly plan.
Truebill
Don't fall for subscription scams. Start cancelling today at https://barstool.link/TBDPS
Check out Barstool Sports for more: http://www.barstoolsports.com