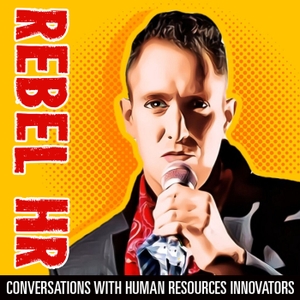 Join Kyle and Molly as they discuss giving respectful feedback with Tina Clements.  This was such a fun and informative conversation!
Tina Clements is a high energy, hands-on keynote speaker, author, coach, facilitator, entrepreneur.com contributor and successful leader. Before launching the BMW Group Joint Venture, The Retail Performance Company, LLC (rpc) in 2013, she worked for 10+ years within the BMW NA Organization and has been in the Learning & Development industry since 1996. Throughout her career, she has held leadership positions such as Vice President, Operations Manager, and Training Manager.
Believing that a company's success is directly related to the engagement of its people, she excels at moving businesses forward and motivating and growing talent. Tina has worked with organizations such as HBO, Volkswagen, MINI, IBM, WVIP Radio/Cable Systems, and boutique firms such as automätik education. Always challenging herself to improve and grow, she has earned CPC and ELI-MP accreditations among others, such as: DiSC®, MBTI®, and Langevin©.
Check out Tina's book, THE ART OF FACILITATION, COMMUNICATE SO THEY REMEMBER
Description:
The ability to listen and communicate effectively are vital skills, enabling us to motivate and influence people in our personal and professional lives. But all too often, we're our own biggest roadblock. In "The ART of Facilitation," Tina Frey Clements teaches you to master the art, (and even science) of facilitation and use it to your advantage.  Available at bookstores and online.  
[email protected]
https://www.rpcamerica.com/
Rebel HR is a podcast for HR professionals and leaders of people who are ready to make some disruption in the world of work.
Subscribe today on your favorite podcast player!   We'll be discussing topics that are disruptive to the world of work and talk about new and different ways to approach solving those problems.
Follow Rebel HR Podcast at:
www.rebelhumanresources.com
https://twitter.com/rebelhrguy
https://www.facebook.com/rebelhrpodcast
www.kyleroed.com
https://www.linkedin.com/in/kyle-roed/
We love to hear from our listeners!  Send us questions or comments at [email protected]
Rebel On, HR Rebels! Support the show (https://www.patreon.com/rebelhumanresources)