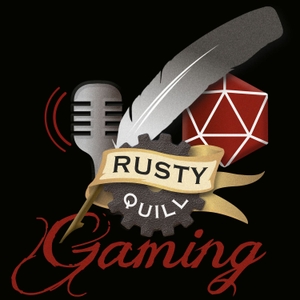 Join Alex, Helen, Bryn, Lydia, and Ben as they enter the chilling halls of Svalbard.
This week Azu breaks out the marbles, Cel is super effective, Hamid scorches, and Zolf is tactically ready.
Content Notes:
- Human remains
- Body horror
- Undead & zombies
- Physical violence
- Mentions of: death, hiveminds
- SFX: dripping, tinkling, electricity, explosions, metallic scraping, deep percussive sound
Editing this week by Lowri Ann Davies, Tessa Vroom & Jeffrey Nils Gardner.
SFX this week by timbreknight, ecfike, urupin, tosha73, steffcaffrey, dheming, Ayliffe, worthahep88, plingativator, ljudman, tommccann, themfish, OGsoundFX, Eelke, egomassive, RutgerMuller, speedygonzo, kooust, Taira Komori, "Dust Scatter, A.wav" by InspectorJ (www.jshaw.co.uk), and previously credited artists via Freesound.org.
As always, today's game system is available for free at d20pfsrd.com.
Check out our merchandise available at https://www.redbubble.com/people/RustyQuill/shop and https://www.teepublic.com/stores/rusty-quill.
Join our community:
WEBSITE: rustyquill.com
FACEBOOK: facebook.com/therustyquill
TWITTER: @therustyquill
REDDIT: reddit.com/r/RustyQuill
DISCORD: https://discord.gg/KckTv8y
EMAIL: [email protected]
Rusty Quill Gaming is a podcast distributed by Rusty Quill Ltd. and licensed under a Creative Commons Attribution Non-Commercial Share alike 4.0 International Licence. For information regarding your data privacy, visit acast.com/privacy.
 See acast.com/privacy for privacy and opt-out information.