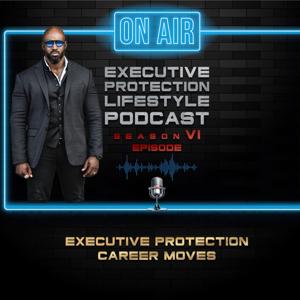 This interview will give you a good realistic look into techniques, tactics and cheat codes for getting into executive protection and elevating your career.
Sam Jones, he's a man with an impressive background in mixed martial arts who chose to transition into executive protection. I love doing interviews like this because they show people exactly what is possible when it comes to getting into this industry. I believe it was a matter of months from the time he trained with me in the Executive Protection Training Day Success Package (https://www.executiveprotectiontrainingday.com/) online to the time he was in the game, signed up with a few companies doing domestic private security contracting. And now as a result of doing hard work, his reputation is beginning to proceed him.
As I always say, that's how it starts… One of the beauties of being able to train agents and continue working with them as we do our careers together at the League of Executive Protection Specialists is that I get to share in all of their victories. Sam deserves everything he's earned and more and I'm looking forward to watching him enjoy many more victories and impact our industry positively for years to come.
If you're wondering what it looks like, feels like and sounds like to break into the industry and begin gaining traction then this episode is for you. Enjoy!
Protector by nature and by trade
Byron Rodgers
Get in touch with Sam
https://www.linkedin.com/in/samuelaaronjones/
https://www.instagram.com/irongoat_jones/