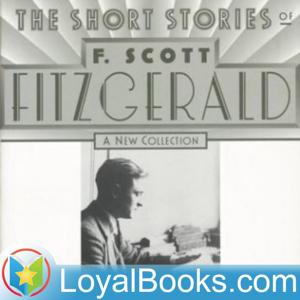 Selected Short Stories by F. Scott Fitzgerald
By Loyal Books
What's Selected Short Stories by F. Scott Fitzgerald about?
A shy and dowdy country girl, Berenice feels socially inept beside her vivacious and sophisticated cousin, Marjorie. But Marjorie decides to groom her and when Berenice turns out better than she expected, Marjorie is delighted, till Berenice catches the eye of one of Marjorie's own faithful admirers. Will Berenice remain the timid and diffident country girl, or will her newfound success give her courage?
Lois, a young girl engaged to be married, suddenly becomes unsure about the relationship with her fiancé Howard. She decides to visit Keith, her much older brother who has been a Jesuit priest for many years. In the church, Lois suddenly has an intense spiritual experience, which helps her make up her mind.
Benjamin Button's story is one that most readers would be familiar with, through the Hollywood adaptation. The strange tale of a child born to age backwards is both allegorical and fascinating.
The last story in the collection, The Lees of Happiness is a poignant tale of love, friendship and the harsh realities of life.
Selected Short Stories by F Scott Fitzgerald is a superb collection of stories that symbolize the Jazz Age (a term he coined himself) of the 1920s. He wrote more than 43 stories, some of which were adapted successfully for film, stage and television. His eternal appeal to every generation of youthful readers has been one of being able to relate to the universal problems of young people everywhere in the world – the problems of identity, the pursuit of happiness, the gradual dawning of responsibility and despair. Fitzgerald's own colorful personal life, his problems with alcoholism and romantic relationships added to his mystique.
Fitzgerald's fundamental scholarship and knowledge are subtly displayed in the first story, Berenice Bobs Her Hair, where the heroine is named after the Greek myth of Berenice who sacrifices her hair to save her lover.
A treasure trove for Fitzgerald fans!