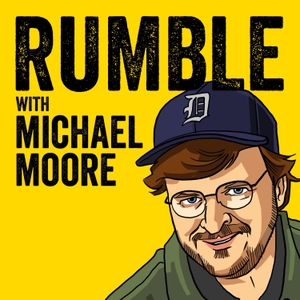 100,000 Americans have died since New Year's Day due to the coronavirus. The decades-long planned bombardment of the federal government, started by Ronald Reagan and completed by Donald Trump, has left us with a feckless, confused, and backwards response to the Covid-19 pandemic. Fortunately, we have a new, Democratic administration trying to fix this mess, but Michael Moore has an even bolder idea: A World War II-level aggressive American government action needed to prevent hundreds of thousands of more unnecessary deaths in the coming months. Mike also shares his surprising early impressions of the first weeks of the Biden/Harris administration.
Biden's centrist words, liberal actions
https://www.axios.com/biden-centrist-words-liberal-actions-bc488dd2-cc1b-4601-b858-4bbdf4c6a17e.html
The photo of the right-wing, anti-New Deal CEO of Montgomery Ward, Sewell Avery, being carried out by federal troops:
https://iconicphotos.wordpress.com/2009/11/23/sewell-avery-thrown-out/
Watch the movie Michael mentioned on Netflix:
"Dick Johnson Is Dead"
https://www.netflix.com/title/80234465
Try Gabi to check if you've been overpaying for home and auto insurance. It's free!
http://www.gabi.com/rumble
Music in the episode:
"I Wanna Hold Your Hand" - From "Across The Universe" Soundtrack
https://open.spotify.com/track/4Fknl5coWTUwhBHuABw5lu
---
Send in a voice message: https://anchor.fm/rumble-with-michael-moore/message