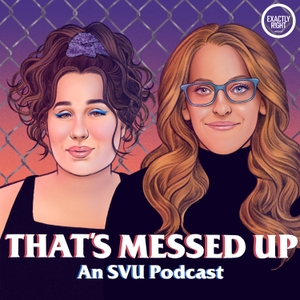 This week's episode covers SVU's "Serendipity" (Season 5, Episode 5), the crimes of Dr. John Schneeberger, and Kara and Liza interview SVU legend ADA Casey Novak, actress Diane Neal. 
SOURCES:
Forensic Files
Crime Magazine
CBC
WHAT WOULD SISTER PEG DO:
Joyful Heart Foundation: http://www.joyfulheartfoundation.org/
Next week's episode will be "Stranger" (Season 10, Episode 11). 
See omnystudio.com/listener for privacy information.