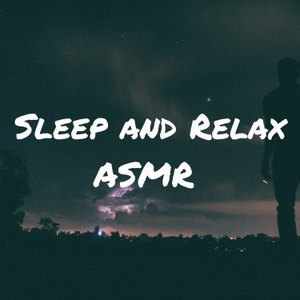 On today's episode of the podcast, we flip and turn pages of an old book for over 30 minutes. Sit back, relax, and enjoy! 
---
Jupiter Organic CBD
Get 10% off your order of Jupiter CBD by visiting GetJupiter.com and using code ASMR at checkout
https://www.getjupiter.com/share/asmr
---
Buy us a coffee! buymeacoff.ee/sI5ZB4N
---
DOWNLOAD:
Apple Podcasts: https://podcasts.apple.com/us/podcast/sleep-and-relax-asmr/id1133320064
Anchor: https://anchor.fm/sleepandrelaxasmr
Radio Public: https://radiopublic.com/sleep-and-relax-asmr-6pAPm8
Spotify: https://open.spotify.com/show/4VvI482AIUgKZGfOWqjuyw
Stitcher: http://www.stitcher.com/podcast/sleep-and-relax-asmr
Castbox: https://castbox.fm/channel/id356618
TuneIn Radio: http://tunein.com/radio/Sleep-and-Relax-ASMR-p899136/
Pobean: https://www.podbean.com/podcast-detail/tvjti-4fcb7/Sleep-and-Relax-ASMR-Podcast
---
Thanks to Roman-Gens (freesound.org) for some of the audio used this episodes.
---
This episode is sponsored by
· Anchor: The easiest way to make a podcast. https://anchor.fm/app
---
Send in a voice message: https://anchor.fm/sleepandrelaxasmr/message
Support this podcast: https://anchor.fm/sleepandrelaxasmr/support