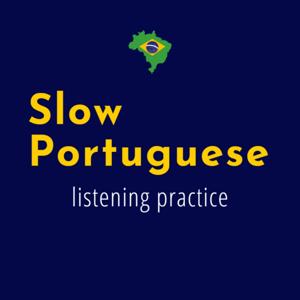 Slow Portuguese - Learn Portuguese
By Alice Ferreira
What's Slow Portuguese - Learn Portuguese about?
Welcome to Slow Portuguese!
Trying to learn a new language is never easy. You can read books, use online courses and programs to practice your reading and writing, day and night. But then you travel to Brazil, and people start speaking to you in their native tongue.
No matter how well you know our grammar or how correct your spelling is, to understand a person speaking a language at any pace, can be a challenge if you don't get the chance to practice.
Here you have the opportunity to listen very clear and slow Portuguese to improve your studies.
Vamos começar? instagram.com/slowportuguese