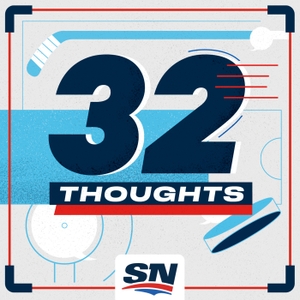 The Chicago Blackhawks GM joins Jeff and Elliotte for a wide-ranging discussion. They talk about being transparent with the fanbase, building from within rather than through free agency, playing youth over veterans, how management approached the Jonathan Toews comments, the challenges he faces as a GM during the pandemic and much more.
Letter to their fans: https://www.sportsnet.ca/nhl/article/blackhawks-publish-letter-fans-confirming-team-rebuilding/
Music Outro: Sam Roberts Band – I Like the Way You Talk About the Future
Check out their latest album "All of Us" on Apple, Spotify, Google Play, Amazon Music or wherever you get your music: https://samrobertsband.lnk.to/allofus
Listen to all our Season 3 music on Spotify.  
This podcast is produced and sound designed by Amil Delic, and hosted by Jeff Marek and Elliotte Friedman. Thanks to Carson Illidge for coordinating the music for this episode. 
The views and opinions expressed in this podcast are those of the hosts and guests and do not necessarily reflect the position of Rogers Media Inc. or any affiliate.