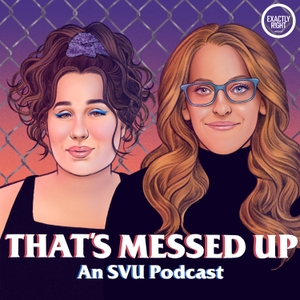 This week Kara and Liza celebrate their Sweet 16, talking all things 16th Precinct, "Sugar" (Season 11, Episode 2), and the case of Jasmine Fiore. They also interview the charming and amazing actor, Eric McCormack. 
SOURCES:
Entertainment Weekly
True Crime with Aphrodite Jones (Season 2, Episode 7 - Available on Discovery+)
ABC News
WHAT WOULD SISTER PEG DO:
Red Canary Song: https://www.redcanarysong.net/
Next week's episode will be "Conscience" (Season 6, Episode 6). 
See omnystudio.com/listener for privacy information.