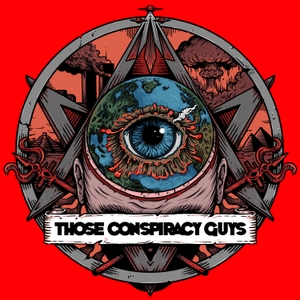 SWAPCAST
On this SwapCast Greg Carlwood joins me to chat about his podcast The Higherside Chats, one of the most well known and successful conspiracy podcasts ever, and one of my personal favourite shows!
We answer questions and take comments from the fans and chat about what its like to be a podcaster, how he got into it in the first place, our favourite conspiracies, how episode topics are chosen, how to monetise conspiracy content, what its like to interview people for a living, the upcoming US expedition, how to deal with rambunctious fans, getting banned from YouTube, and working on a podcast on your own.
It was great to chat with Greg and get some insight as to how one of my favourite podcasts is made and the man behind it! I will hopefully meet Greg in San Diego in October so keep an eye out for more.
In the meantime you can follow Greg on Twitter www.twitter.com/highersidechats or subscribe to the podcast basically everywhere you get podcasts. You can also subscribe for extra indepth versions of his podcasts by subscribing to THC+ which gives you more of the THC interview goodness that you already love!
This episode will only be up for a limited time so download it if you havn't got time to listen to it now. Its also available on the Patreon Only RSS feed indefinitely along with all the older SwapCasts and extra TCG material.
Please support the TCG TV project by visiting http://www.gofundme.com/tcgtv and donating what you can. All the details will be there and anything thats missing will be added very shortly. Your support is greatly appreciated and I will take a year and travel all across the continental US making documentaries and a daily vlog as I meet other podcasters, youtubers, conspiracy experts, witnesses, scientists and go to all the places we only talk about on the show! Its a big swing at a unique media endeavour and the TCG fans can make it happen.
If you don't want to use GoFundMe you can donate via PayPal and get all the perks and added to the GFM mailing list just the same. Click this link to donate www.paypal.me/thoseconspiracyguys
Email us with comments or questions info@thoseconspiracyguys.com
Visit our website for all our sources and TCG news at http://www.thoseconspiracyguys.com
If you're on Twitter follow http://www.twitter.com/tconspiracyguys @tconspiracyguys is Gordo
Send us your links, questions and comments on Facebook and we reply to as many people as we can http://www.facebook.com/thoseconspiracyguys
There is also a Discord server where all the super fans hang out and chat, episodes are discussed, news and current events are shared and craic is had all over. Click this link to join the audio/video and text chat rooms http://discord.gg/RGjUeW2 Patreons get access to loads of other secret channels there and every episode has its own place to chat so to visit this episodes channel click here https://discord.gg/JbXHbf
You can check out some of our video content at http://www.youtube.com/thoseconspiracyguys and get all the updates of sources from the show and live chat streams we do every month.
You can also check out videos of some of the sources that cant really live on YouTube on www.minds.com/thoseconspiracyguys and https://www.bitchute.com/channel/thoseconspiracyguys/ which are alternatives to YouTube for streaming video.
These websites are a little more creator friendly when it comes to content like ours and documentaries and other video sources can be found there.
We stream Live Chats with Patreon fans on http://www.twitch.tv/thoseconspiracyguys where you can watch there and join in on the chat! Or if you want to join in on these chats on video you can become a supporter of the show at www.patreon.com/thoseconspiracyguys and you can get screen time to discuss the previous episodes or current conspiracy news. I also plan to livestream the podcast recordings there as well so subscribe
Other sources available and add them to your own...