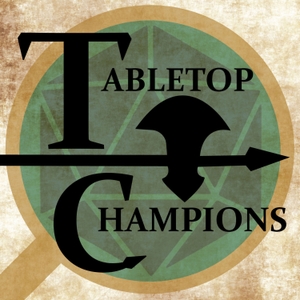 Tabletop Champions - Real Play D&D 5E (DND 5e)
By Tabletop Champions Podcast
What's Tabletop Champions - Real Play D&D 5E (DND 5e) about?
We are a real play Dungeons & Dragons podcast set in the fictional world of Irulan.
We are all seasoned RPG players across multiple versions of Dungeons & Dragons (DND / D&D) but are really enjoying Fifth Edition (5e) and have been playing it since right when the Player's Handbook came out.
Have a listen and leave a review!