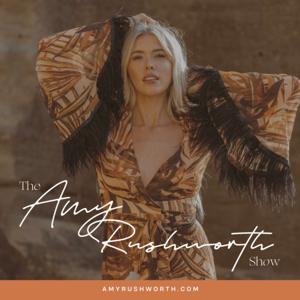 The Amy Rushworth Show
By Amy Rushworth
What's The Amy Rushworth Show about?
Brought to you by Amy Rushworth - Coach to Multidimensional Leaders + Wild Souls... And a voice for unapologetic pleasure, abundance, feminine liberation + body based business. This show is for women who have big badass dreams and every episode is a catalyst for your healing, wealth, freedom, embodiment + soul awakening.
You'll hear unfiltered solo episodes + as well as soul-nourishing convos with incredible teachers + industry leaders. May every episode expand, inspire, teach or ignite you to live your best fucking life, unapologetically.