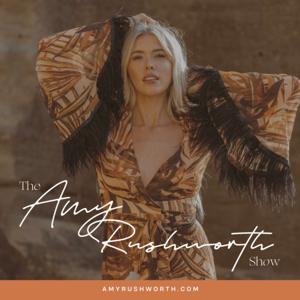 The Amy Rushworth Show
By Amy Rushworth
What's The Amy Rushworth Show about?
Brought to you by Amy Rushworth - Empowerment Mentor & Educator to women who refuse to settle for anything less than a wildly unapologetic life, love & business.
This podcast will help you slay fear & doubt and inspire you to f*ck off the rules that water down your brilliance & keep you playing small. It's time to make your dream life your actual reality.
You'll hear unfiltered solo episodes + interviews with leading edge coaches + spiritual teachers — that will inspire you to step into your big "how DARE she" era & become unapologetically you in every way.