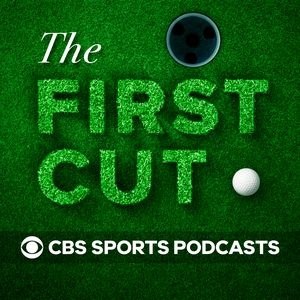 Rick Gehman and Greg DuCharme are breaking down the field from a daily fantasy angle for the CJ CUP at Shadow Creek. Don't set your DraftKings or FanDuel lineups before hearing our daily fantasy tips and advice!
DraftKings Pricing Breakdown
$10k & Above - (8:58)
$9k - (18:05)
$8k - (25:11)
$7k - (34:23)
$6k - (41:23)
Have any questions for our fantasy expert? Submit them via an Apple Podcast review and we'll answer it on our weekly DFS Preview show!
—————————
Check us out on YouTube for video podcasts and exclusive content, visit https://www.youtube.com/FirstCutPodcast
'First Cut' is available on Apple Podcasts, Spotify, Stitcher, Castbox and wherever else you listen to podcasts. 
Follow @FirstCutPod on Twitter and Instagram
Follow our hosts on Twitter: @KylePorterCBS, @mark_immelman, @RickRunGood, @therealGFD
For more golf coverage from CBS Sports, visit https://www.cbssports.com/golf/
To hear more from the CBS Sports Podcast Network, visit https://www.cbssports.com/podcasts/
Learn more about your ad choices. Visit megaphone.fm/adchoices