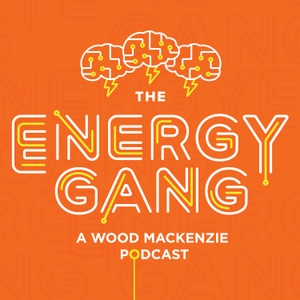 This week: natural gas bans are the newest flash point in the energy transition. What does it mean for the electrify-everything movement -- and the gas industry's public relations battle?
Then: how do we build back better for everybody? We'll look how Biden's recent stimulus and climate agenda could mend America's growing wealth and race divide.
Plus: it's been a year since the start of the pandemic. What transformed, and what didn't? What did we get right and wrong? We'll revisit the last 12 months.
Katherine Hamilton and Stephen Lacey are joined by Donnel Baird, the CEO of Blocpower. 
Resources:Mother Jones investigation on gas industry front groups.NPR story on political conflicts over gas bans, and pre-emptive actions in red statesThe Atlantic: Biden's stimulus is a big deal for public transitNYT: How Biden ties economic goals to racial equity Politico: Congressional democrats unveil sweeping climate billPodcasters declare campaign
This podcast is brought to you by Sungrow, a leading provider of PV inverter solutions around the world. Sungrow has delivered more than 10 gigawatts of inverters to the Americas alone — and 120 gigawatts in total across the globe. Learn more about Sungrow's cutting-edge solar projects.
This podcast is also brought to you by CPower. CPower's latest book, Demand-Side Energy Management in the Time of COVID, takes a peek into eight of the biggest commercial industries in North America and reveals key energy management strategies that successful organizations executed during the wildest year of the young century. Download it here.
See Privacy Policy at https://art19.com/privacy and California Privacy Notice at https://art19.com/privacy#do-not-sell-my-info.