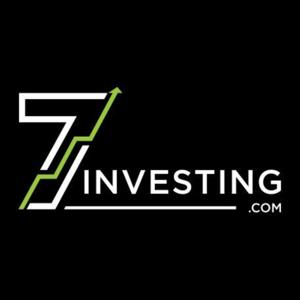 When Caribou Biosciences (NASDAQ: CRBU) became the seventh publicly-traded CRISPR stock in July 2021, I saw an exchange on social media. One person asked why the company sported a market valuation of $900 million when another newly-public CRISPR stock, Verve Therapeutics (NASDAQ: VERV), was valued near $2.3 billion.
"Is there any reason for this other than the timing of the IPOs?", asked the individual. The thread received multiple responses confirming the seemingly large valuation difference between the two companies, with others "agreeing" or responding that they were buying Caribou Biosciences because of it.
That was 100% the wrong take.
I've observed similar arguments among individual investors within the gene editing space. However, it's important to acknowledge that there are significant differences between gene editing approaches and technology platforms. Caribou Biosciences and Verve Therapeutics might both be using CRISPR systems, but that's where the overlap ends. They're developing completely different tools that have almost nothing in common.
Individual investors don't necessarily need to have a deep technical understanding of gene editing tools, but I would argue that there's a minimum level of information required to responsibly invest in the field. Unfortunately, the way the internet works means most investors aren't provided with the information they need. Let's fix that.
In this episode of the podcast, 7investing Lead Advisors Maxx Chatsko (me) and Dan Kline introduce simple frameworks for evaluating opportunities and challenges in gene editing. These can be summarized as follows:
The Emerging Approaches: There's first-generation tools (gene editing), second-generation tools (base editing), and third-generation tools (prime editing). These approaches are not limited to any specific system. For example, there are CRISPR, TALEN, ARCUS, and other tools capable of performing base editing.
The Major Applications: There are knock outs, insertions, activations, precise corrections, knock ins, and other uses of gene editing tools. Each has advantages and disadvantages.
The Major Administration Routes: This primarily comes down to in vivo (inside the body) and ex vivo (outside the body). Each has advantages and disadvantages.
In addition to this podcast introducing the three frameworks, 7investing Lead Advisor Maxx Chatsko has written an in-depth article explaining these frameworks and how each gene editing stock fits into each -- and it's free to read!
Publicly-traded companies mentioned in this podcast include Alnylam Pharmaceuticals, Beam Therapeutics, Caribou Biosciences, Cellectis, CRISPR Therapeutics, Editas Medicine, Graphite Bio, Intellia Therapeutics, Precision BioSciences, Sana Biotechnology, and Verve Therapeutics.
7investing Lead Advisors may have positions in the companies that are mentioned. This interview was originally recorded on August 2nd, 2021 and was first published on August 3rd, 2021.
---
Send in a voice message: https://anchor.fm/7investing/message