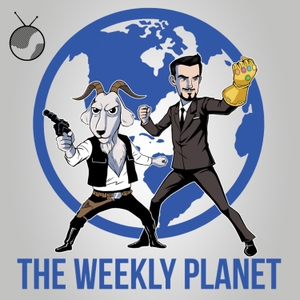 Go to audible.com/planet or text PLANET to 500 500 to listen free with a 30-day trial
It's very much much The Lion King 2019. But not only that we cover the death of a Blade Runner legend, details on the What If MCU movies, Mad Max sequels, more Rocky stuff, Kill Bill Vol 3, Hitchhikers the TV series and a delay on the Spawn movie. Thanks for listening.
Donate Here Please: https://www.theintrepidfoundation.org/planetbroadcastingfundraiser
Primemates Podcast: http://bit.ly/2Zkf3In
0:00 The Start
1:43 Rutger Hauer RIP
3:06 What If…? Timeline
6:39 Rocky Sequel/Prequel
13:19 What it MCU series
16:10 Mad Max Sequels
18:18 Kill Bill Vol 3
20:11 Hitchhikers TV Series
21:40 Huge DC Crossover
23:28 Spawn Delay
28:32 The Lion King 2019
52:00 What We Reading/What We Gonna Read
54:09 Letters It's Time For Letters
James' Twitter ► http://twitter.com/mrsundaymovies
Maso's Twitter ► http://twitter.com/wikipediabrown
Patreon ► https://patreon.com/mrsundaymovies
TWP Itunes ► https://itunes.apple.com/us/podcast/the-weekly-planet/id718158767?mt=2&ign-mpt;=uo%3D4
 
TWP Direct Download ► https://play.acast.com/s/theweeklyplanet
 
TWP YouTube Channel ► https://goo.gl/1ZQFGH
 
Buy Lion King Amazon ► https://amzn.to/2oNF45o
T-Shirts/Merch ► https://www.teepublic.com/stores/mr-sunday-movies
 See acast.com/privacy for privacy and opt-out information.