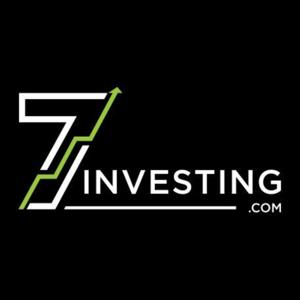 The disruptive potential of gene editing could have huge implications for health care. Suddenly, several chronic diseases -- which may have required patients to be treated for decades -- have a potential to be fundamentally cured at the genomic level.
This is unlocking publicly-tradable investment opportunities. Companies are utilizing the power of CRISPR gene editing, base editing, and prime editing to directly modify patient DNA. Larger pharmaceutical companies are partnering with these smaller drug developers and are building commercial programs that could be worth billions of dollars. Genetic sequencing companies are reducing costs and unlocking broader market adoption, which is rewarding them with greater volumes and higher profits.
These opportunities are what has led Kelly ETFs to launch its newest investment product, the CRISPR & Gene Editing Technology ETF (Nasdaq: XDNA).
In this exclusive conversation with 7investing CEO Simon Erickson, Kelly ETFs founder Kevin Kelly describes why he brought the ETF to market and how it is less-correlated with other health care funds that are available. He describes his allocation approach and why he isn't afraid to take large stakes in smaller companies.
The two also dig into several of the ETF's largest positions, including Beam Therapeutics (Nasdaq: BEAM), Intellia Therapeutics (Nasdaq: NTLA), and Illumina (Nasdaq: ILMN).
Publicly-traded companies mentioned in this interview include Abbott Laboratories, Beam Therapeutics, CRISPR Therapeutics, Editas Medicine, Illumina, Intellia Therapeutics, Regeneron, and Thermo Fisher. 7investing's advisors or its guests may have positions in the companies mentioned.
Welcome to 7investing. We are here to empower you to invest in your future! We publish our 7 best ideas in the stock market to our subscribers for just $49 per month or $399 per year.
Start your journey toward's financial independence: https://www.7investing.com/subscribe
Stop by our website to level-up your investing education:  https://www.7investing.com
Join the 7investing Community Forum: https://discord.gg/6YvazDf9sw
Follow us:
► https://www.facebook.com/7investing
► https://twitter.com/7investing
► https://instagram.com/7investing
---
Send in a voice message: https://anchor.fm/7investing/message