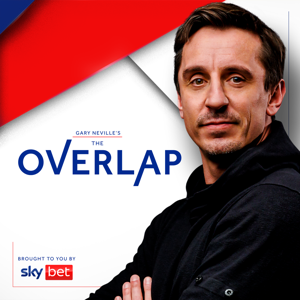 The Overlap with Gary Neville
By Sky Bet
What's The Overlap with Gary Neville about?
Welcome to The Overlap.
The biggest names in football, politics, business and world sport share real stories with me, Gary Neville, reflecting on their careers & vulnerabilities.
Plus we'll have Overlap Live where I'll answers your questions & Overlap Reacts, where I'll react to the biggest incidents in sport.
Make sure to subscribe to never miss an episode.
Brought to you exclusively by Sky Bet
YouTube: https://www.youtube.com/channel/UCjXIw1GlwaY1IzpW_jN9iCQ
Hosted on Acast. See acast.com/privacy for more information.