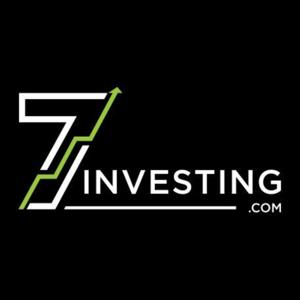 It's been a volatile few months for the stock markets. But long-term investing will endure.
The ups and the downs have some investors feeling queasy. Whether it be rising inflation, the Fed considering interest rate hikes, or geopolitical instability, there is no shortage of headlines that might make you believe now is the time to sell everything and head for the hills.
But the stock market is also incredibly resilient, and broader-market selloffs can be incredible opportunities to start building long-term positions. When stocks go on sale, it's great to have a watchlist ready. One of our very own 7investing principles is that time is on your side and is the ally of the long-term investor.
One of our affiliate partners, Nathan Worden, is similarly interested in empowering others to be long-term investors. He hosts a monthly "Market Game", where contestants pitch ideas to one another with a long-term investing perspective. We've had a lot of fun attending his March Madness inspired presentations before. And we even recently found ourselves competing in one of them!
In this episode of our podcast, Nathan chats with 7investing CEO Simon Erickson about his investing style and how he would like to use his Market Game to empower and inspire others. He then runs through four of its most memorable pitches -- including Constellation Brands (NYSE: STZ), Moody's (NYSE: MCO), Vonage (Nasdaq: VG), and Ethereum -- and explains why these might be great long-term investments.
Publicly-traded companies and cryptocurrencies mentioned in this podcast include Constellation Brands, Moody's, Vonage, and Ethereum. 7investing's advisors or its guests may have positions in the companies mentioned.
Welcome to 7investing. We are here to empower you to invest in your future! We publish our 7 best ideas in the stock market to our subscribers for just $49 per month or $399 per year.
Start your journey toward's financial independence: https://www.7investing.com/subscribe
Stop by our website to level-up your investing education: https://www.7investing.com
Join the 7investing Community Forum: https://discord.gg/6YvazDf9sw
Follow us:
► https://www.facebook.com/7investing
► https://twitter.com/7investing
► https://instagram.com/7investing
---
Send in a voice message: https://podcasters.spotify.com/pod/show/7investing/message