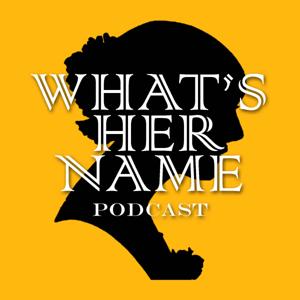 THE STORYTELLER Mae Timbimboo Parry
05.11.2020 - By What'sHerName
Mae Timbimboo Parry
Mae Timbimboo was just eight years old when she entered a US federal boarding school designed to "kill the Indian to save the child." The government hoped Native children like Mae would "assimilate" into Euro-American culture, but that certainly didn't work on Mae. Instead, she harnessed her education to give voice to her people's history. She told the world that they had the 1863 "Battle of Bear River" all wrong: it was a massacre. Our guest Darren Parry, Chairman of the Northwest Shoshone Nation, explores the power of storytelling in the life of his ancestor.
Mae Timbimboo Parry's oral history is here and her obituary can be read here.
Better Days 2020 has created a wonderful profile of Mae Timbimboo Parry here.
Learn more about the Bear River Massacre.
 
 
 
 
 
 
Darren Parry is the grandson of Mae Timbimboo Parry, and serves as the Councilman of the Northwestern Band of the Shoshone Nation, on the Board of Directors for the American West Heritage Center, The Utah State Museum Board, and the American Indian Services Board. He is the author of The Bear River Massacre; A Shoshone History and teaches Native American History at Utah State University. He is currently running for Congress in Utah.
Music featured in this episode included
 
The post THE STORYTELLER Mae Timbimboo Parry appeared first on What'shername.
Learn more about your ad choices. Visit megaphone.fm/adchoices