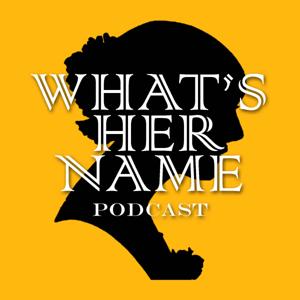 Dr. James Barry, aka Margaret Ann Bulkley, circa 1820s
What would you sacrifice for a chance to chase your dream? Two hundred years ago in Ireland, penniless Margaret Bulkley shed her identity to live a big, bold, loud life as army surgeon James Barry, and took that secret (almost) to the grave. And by keeping his secret, Barry helped — even saved — suffering people across the world.
Hear this incredible story recorded on location at the Old Operating Theater Museum and Herb Garret in London with our guest, Dr. Monica A Walker.
 
You can plan your own future visit to the Old Operating Theater Museum on their website, or donate here to help keep them afloat until they can open up again after the pandemic.
 
 
 
This map of Barry's career was generously created for us by the fantastic designer Charlene Eldon. Check out her website here.
Monica A. Walker has a Ph.D. in the History of Art from Complutense University in Madrid, Spain, and she is a part-time tutor at the Department for Continuing Education at the University of Oxford. In addition, she is the Marketing, Events and Retail Manager at the Old Operating Theatre Museum & Herb Garret in London. It was here where she developed an interest in the history of medicine and the history of Old St Thomans' Hospital. It was in the museum where she first heard the name of James Miranda Barry, since he briefly trained at Old St Thomas' Hospital, and developed a curious interest in him.
 
Music featured in this episode included
 
 
The post THE SURGEON James Barry appeared first on What'shername.
Learn more about your ad choices. Visit megaphone.fm/adchoices