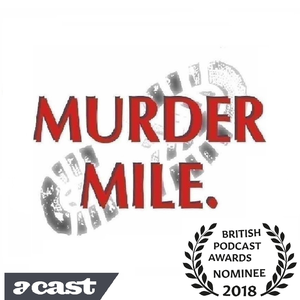 This is Part One of Three of the Thames Towpath Murders.
On the night of Sunday 31st May 1953, Barbara Songhurst and Christine Reed, two innocent and inseparable best-friends were brutally raped and murdered on a peaceful towpath and their bodies were dumped in the River Thames. But who would want these two young girls dead, and why?
Murder Mile is researched, written and performed by Michael J Buchanan-Dunne of Murder Mile Walks with the main musical themes written and performed by Erik Stein and Jon Boux of Cult With No Name with additional music, as used under the Creative Commons License 4.0 (Attribution) via Free Music Archive and YouTube Music. A full listing of tracks used and a full transcript for each episode is listed here and a legal disclaimer.
FOLLOW US HERE: Facebook Twitter Instagram Murder Mile Discussion Group Youtube
SUPPORT THE PODCAST: Support us via PATREON. Buy Merch in THE SHOP Free Goodies HERE Support this show http://supporter.acast.com/murdermile. See acast.com/privacy for privacy and opt-out information.