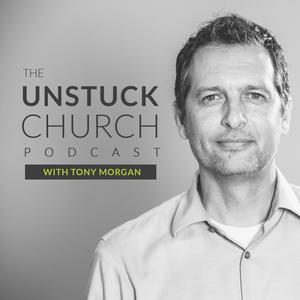 The Unstuck Church Podcast with Tony Morgan
By Tony Morgan
What's The Unstuck Church Podcast with Tony Morgan about?
The Leadership Unstuck Podcast with Tony Morgan helps churches get unstuck. There are dozens of excellent podcasts you can find to hear from well-known pastors, authors and leaders. With this new podcast, we're offering you something different. Learn from pastors like you who are taking significant steps to get unstuck.
Each episode features three parts: In Part 1, Tony Morgan will interview pastors about specific challenges and wins they've experienced in aspects of church leadership we believe are essential for getting unstuck. Part 2 will build on the same topic in a practical conversation with members of The Unstuck Group team to give you ideas for your next steps. And in Part 3, we're going to have some fun... (That's all we're going to say about that for now!)
Our aim is to bring you stories you can relate to that inspire hope. But we also know hope alone is not a strategy, so we'll take the conversation a step further, sharing practical advice to help you move forward in your leadership.