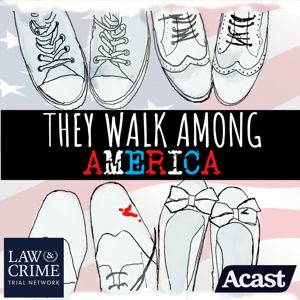 They Walk Among America - US True Crime
By They Walk Among Us / Law&Crime
What's They Walk Among America - US True Crime about?
The award-winning team that created 'They Walk Among Us', featuring true crime cases from the UK, now bring their unique and bone-chilling podcast across the pond. This is 'They Walk Among America' - a true-crime podcast covering tales of murder and mystery in the United States. Hosted by Nina Innsted.
'They Walk Among America' is a Law & Crime podcast network production.
For more information visit https://lawandcrime.com/podcasts/ or https://theywalkamonguspodcast.com/ Hosted on Acast. See acast.com/privacy for more information.