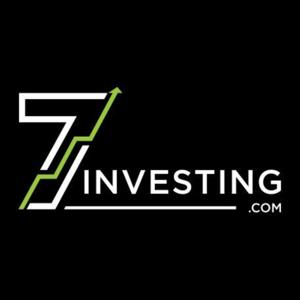 China has mesmerized investors for several decades. Its 1.4 billion population, its intense focus on scientific research, and the rise of its tech-powered sectors like e-commerce, banking, and social media have captured the intrigue and imagination of growth-style investors. The collective market capitalization of all companies listed on the Shanghai Stock Exchange now exceeds $8 trillion, and several Chinese companies are individually worth hundreds of billions.
Yet it's possible that Western investors are wearing rose-tinted glasses, and that investing in China isn't in fact that simple. The country's government has very different priorities than Western democracies, its consumers have a very different purchasing behavior, and its tech companies are regulated quite heavily. Americans are perhaps a bit too eager to extrapolate Silicon Valley's success overseas. Finding "the Amazon or China" or "the Facebook of China" isn't quite as easy as it initially may seem.
Still, it's undeniable that China is growing quickly and is making a name for itself on the global stage. Are there important things that investors should consider before jumping in? Are there sustainable opportunities that don't involve hidden risks?
To help us answer these questions, we've brought in an expert. James Early is the CEO of Stansberry China. He has traveled extensively to the country during the past decade, to help investors better understand China's consumers, its business culture, and its broader investment landscape.
In this exclusive interview, James chats candidly with 7investing CEO Simon Erickson about the Middle Kingdom. He explains the higher-level goals that the Chinese Communist Party is trying to achieve and how it thinks about Western capital and investors. He describes the aspirations of the typical Chinese consumer and how the country is attempting to simultaneously balance entrepreneurship and stability.
James also points out several risks related to China, such as its tense trade relationships with the United States, its sometimes erratic regulations, and its goal of ultimately annexing Taiwan. He also walks investors through the "variable interest entity" structure that's used by many of its publicly-traded companies and wraps things up by describing how he would recommend approaching China as an investor.
Side note from Simon: James and I are former colleagues, who worked together for several years. It was a pleasure to host him for our podcast, and I'm thankful for him sharing his thoughts and opinions.
Publicly-traded companies mentioned in this interview include Alibaba, Baidu, Huawei, and Tencent. 7investing's advisors or its guests may have positions in the companies mentioned.
Welcome to 7investing. We are here to empower you to invest in your future! We publish our 7 best ideas in the stock market to our subscribers for just $49 per month or $399 per year.
Start your journey toward's financial independence: https://www.7investing.com/subscribe
Stop by our website to level-up your investing education: https://www.7investing.com
Join the 7investing Community Forum: https://discord.gg/6YvazDf9sw
Follow us:
► https://www.facebook.com/7investing
► https://twitter.com/7investing
► https://instagram.com/7investing
---
Send in a voice message: https://anchor.fm/7investing/message